Pride Barcelona 2018: All my loving
Gay pride will fill Barcelona from 28 to 30 J
Pride Barcelona returns to Avenida Reina María Cristina on June 29 and 30. The proclamation, the 28J in Plaça Universitat
PRIDE Barcelona returns to Avenida María Cristina. The legendary avenue will become the heart of PRIDE BCN on June 29 and 30.
It will have three main spaces: PRIDE VILLAGE, PRIDE KIDS and the MAIN SCENARIO with music, dance competitions, competition of the best Drag Queens, Djs and performances.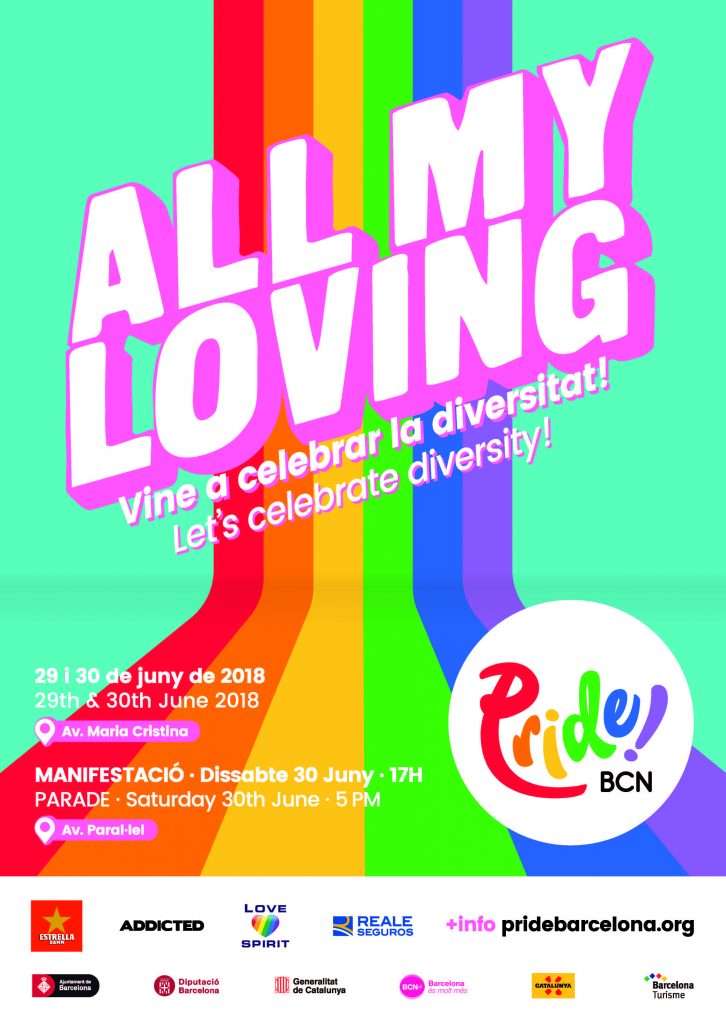 On the 28th of June at 7pm, the opening proclatoon of the party will take place at Plaça Universitat (Metro: Universitat). There will be musical performances and parties until 11pm. In night barcelona we also celebrate it with a 2×1 from 18 to 23h. So you cool twice as you get closer to see the atmosphere of Plaça Universitat. We are 5 minutes away on foot.
On Friday, June 29 at 7:00 pm, the Heels Race will take place on Avenida María Cristina. Previous registration is not needed. At 7.30pm, the program of concerts and invited parties will officially begin. At 9pm, the Barcelona Drag Race will begin. Put on the feathers! It is the show competition of the best Drags. They will compete to be crowned as the Queen of Pride.
On Saturday 30 at 5pm, the Demonstration will begin with the theme "For LGTBI Refugees". It will start its march from the Parc de les Tres Xemeneies (Metro: Paral.lel), it will go through Paral.lel Avenue and it will arrive at María Cristina at 7:00 p.m., where it will read Manifesto of this edition.
In advance of the poster of performances during the 29th and 30th of June, on Avenida María Cristina will perform Conchita (Winner of Eurovision 2014), Loreen (Winner of Eurovision 2012), Gala, Camela, La Prohibida, Ms Nina and King Jedet, among others.
On Sunday, July 1, in night barcelona, we will bid farewell to Pride Barcelona with a Super Happy Pride, 2 x 1 from 6 pm to 11 pm and a snacks.
Mas info en: pridebarcelona.org